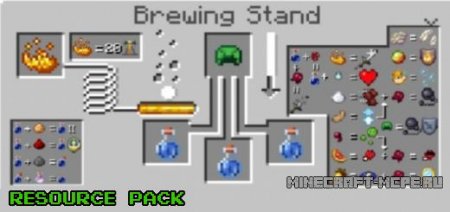 Now the combination of ingredients for cooking will not distract from the game. Brewing Guide textures complement the potion brewing menu with a pop-up tooltip. An additional inventory page contains a short set of bottle combinations. In the options you will choose the design and resolution.
Author: Lans Wilson.
Notes
The resource pack can change the slide animations. It also contains a dark, light and transparent theme.
Pocket mode magnifies images.
Screenshots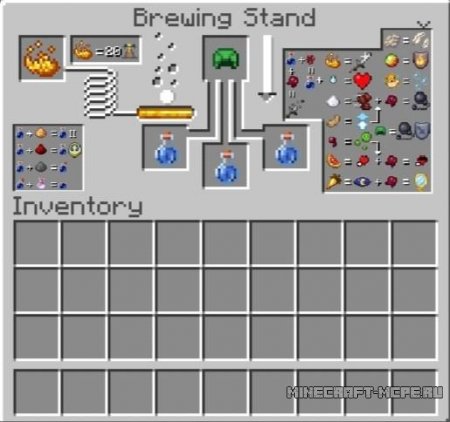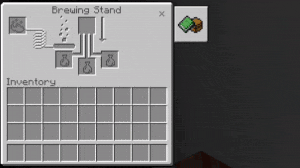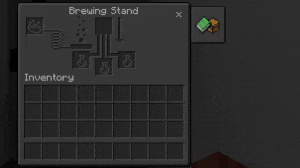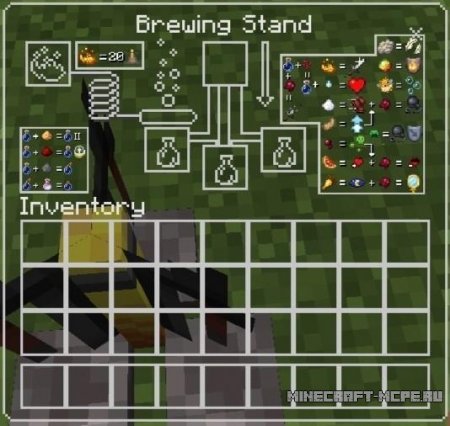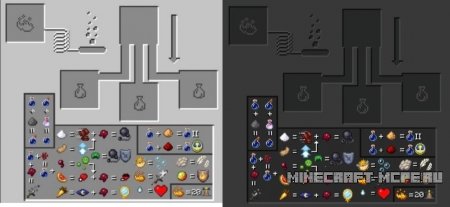 Video review
Installation:
Download potions guide for Minecraft on your phone.
Unzip ".zip" and double-click on ".mcpack".
In the game settings, find the item "Global Resources".
Activate card package.
Download Brewing Guide Resource Pack