Well, dear players Minecraft PE. Today I invite you to familiarize yourself with the very interesting and high-quality package of Spider-Man Suits skins for Minecraft Pocket Edition.
But what is so special about a simple package of skins, you ask me. And the fact that thanks to this skinpack you can try on the image of so many heroes from the beloved Spider-Man from the Marvel film studio. You can even use the skins of various villains. In addition to all this, the skin pack contains a skin with additional 3D models. This special skin is based on the Spiderman iron suit that we saw with you in the movie "The Avengers: War of Infinity".
Screenshots: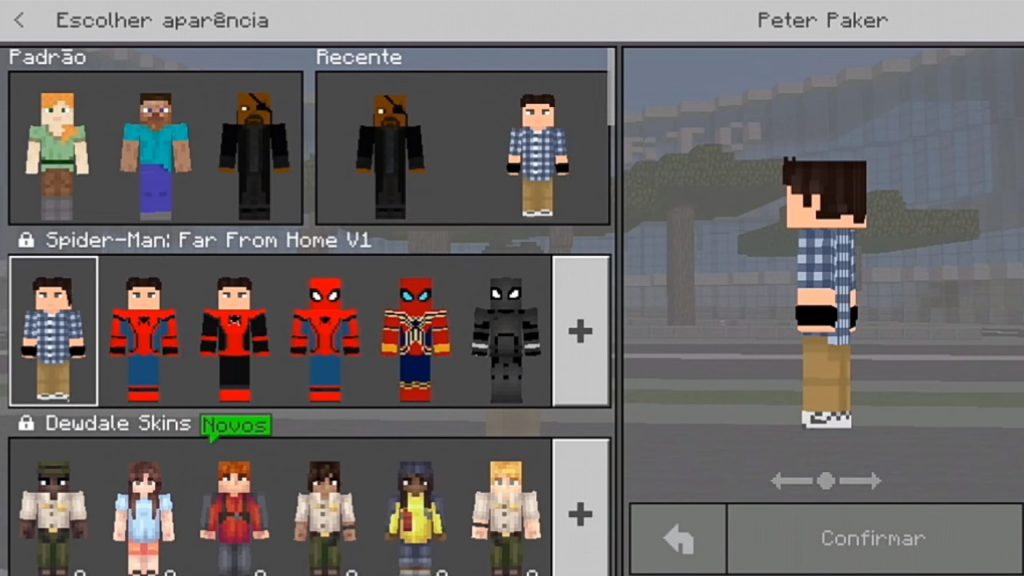 List of skins:
Spiderman
Peter Parker without a mask
Spiderman 2099
Spiderman in a black suit
Iron Spiderman with 3D models
Spiderman Noir
Spider-Man of the Future
Spiderman Miles Morales
Click to rate this post!
[Total: 31 Average: 4.2]