Mod
One Way Glass
adds a new block to
the game
, which is used to decorate any part of the house or mansion. The block is called
one-sided glass, since one side of the block is covered with textures of another material, and the rest is covered with glass
… An unusual solution will allow you to equip the interior in the coolest ways. It all depends only on your desire and imagination.
In the screenshot below, the blocks on the left and right are the same, but from different sides.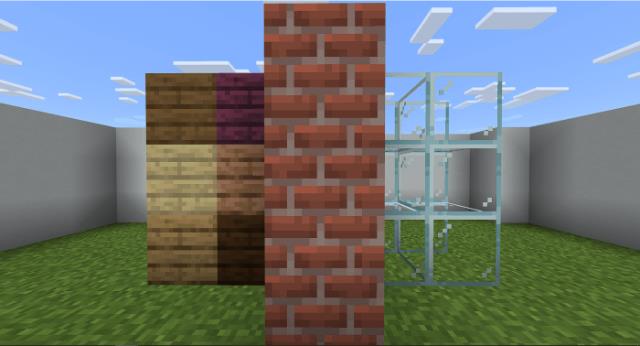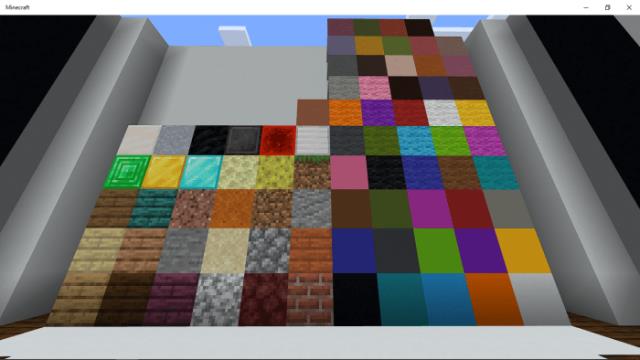 Single sided glass craft
Just swap the tree block for whatever you want.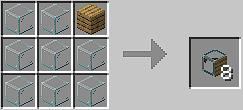 Available blocks
All boards
All types of wool
All terracotta blocks
All concrete blocks
A rock
Cobblestone
Diorite
Andesite
Granite
Bricks
Stone brick
Hell stone
Sand
Red sand
Grass
Mud
Sponge
End Stone
Clay
Ancient wreckage
Wood
Bench
Cartographer's table
Archer's table
Blacksmith table
Bake
Melting furnace
Smokehouse
Hive
Bookshelf
Rebirth anchor
Shulker (unpainted)
Note block
Glowing stone
Red stone lamp
Sea lantern
TNT
Loom
Target
Decorative rock
Mossy cobblestone
Dried Kelp Block
Smooth Quartz Block
Processed Quartz Block
Prizmarin
Dark prismarine
Honeycomb
Hay
Bone block
Downworld bricks (cracked, cracked)
Available items
Diamond
Gold
Emerald
Iron
Redstone
Netherit
Coal
Quartz
Don't forget to enable Experimental options in the map settings
Changes in the new version
Added new blocks
Compatibility with other add-ons