HIDWOODS modification is designed to transform the world Minecraft Pocket Edition, affecting almost all aspects of the environment. Immediately after spawning, you will find many new mobs, among which there are not only friendly, but also aggressive creatures.
Features of the
The renewed world will be painted mostly in dark colors with green and purple hues. The player will have to visit three different biomes:
light plains with lots of rocks;
forest expanses with tall taiga trees, stony soil and dead grass;
hilly terrain, very similar to the classic biome.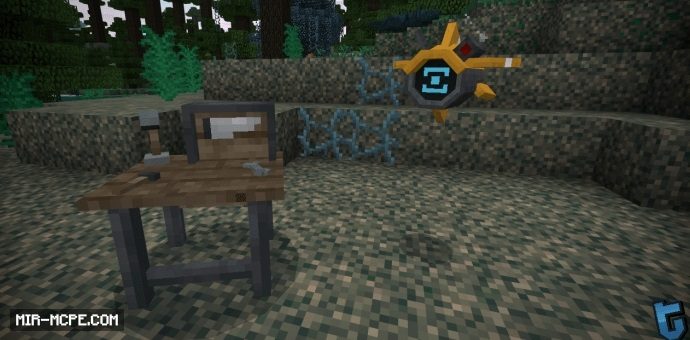 Lakes are generated frequently. Floating lilies can be found on the surface of the water, and corals are hidden at the bottom of the mud. Huge mushrooms or marsh plants will sprout along the banks.
Where do monsters meet?
New monsters в Minecraft PE appear naturally during the day or at night, depending on the nature of their behavior. But the standard classic mobs, if necessary, will have to be summoned using spawn eggs. Here are some of them:
Faybot, found in the wild, is tamed using iron ingots.
A carnivorous plant with a flower on its head, capable of hiding underground and invisibly attacking its prey.
Likamas, a neutral creature, extremely slow and sluggish, spawns immediately with the cub.
Midolin is the scariest mob on the list, because it visually looks like a stone man with souls trapped inside.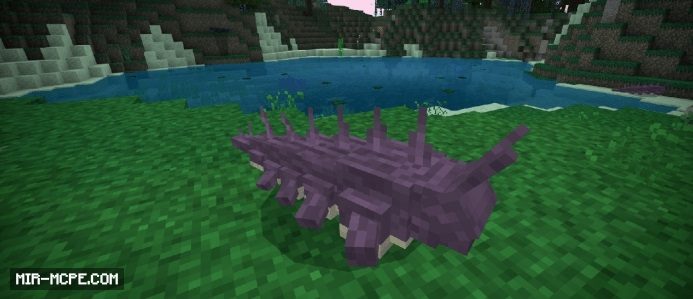 To enjoy the innovations on your own, it is enough download HIDWOODS for Minecraft and go in search of dangerous adventures. By the way, new monsters also appeared in the reservoirs.