Universal version of the floating islands mode – map Mr. Green's Skyblock… The author assures that the assembly is suitable for any type of user: both beginners and professionals. Addition contains 64 custom achievements, 12 islands, custom drops from mobs, a store with many goods and a bunch of secrets, which the player will have to find on their own in Minecraft.
The main part of the map
All settings are located here, as well as the passage to the large store and the treasure room. Once you have everything installed, you need to press the button on the wall with the inscription Main Island.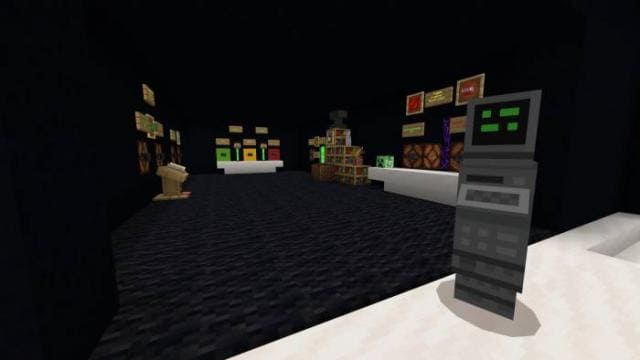 Trading in the mini-market
A mini market in this mode is a villager who sells more than 25 types of goods to players. If you choose the main store, the convenience store will disappear.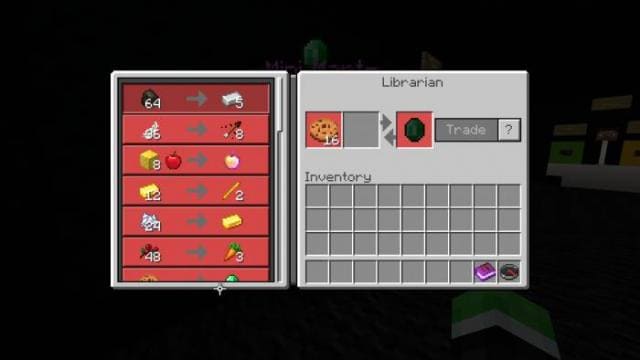 Main island
The author did not like the tiny islands that are used in most skyblock modes. Therefore, I added a large main island where the user spawns. Here is a button to move back to the lobby.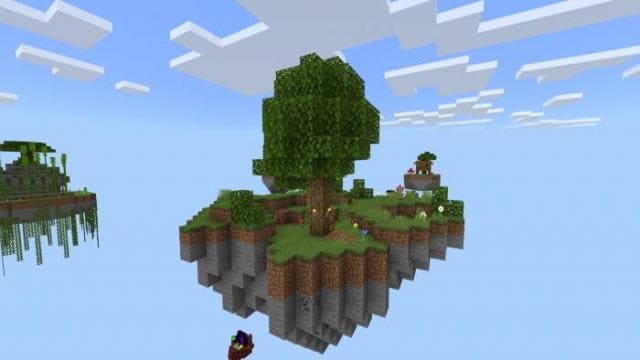 All kinds of islands add-ons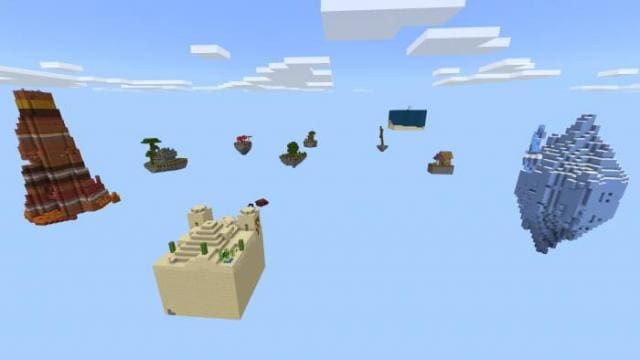 Ice island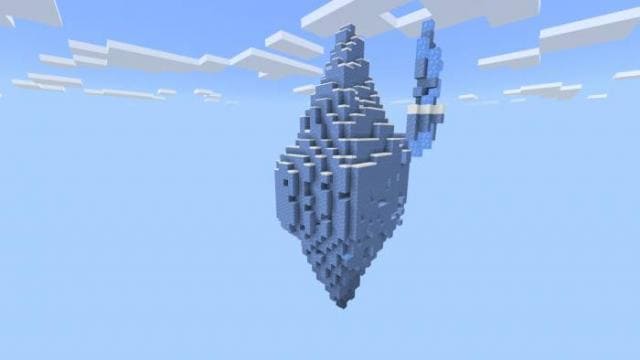 Village island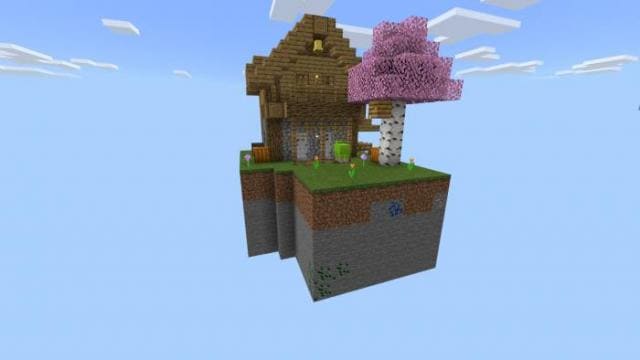 Sea island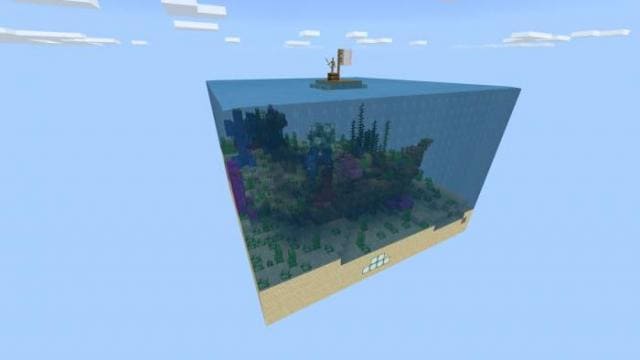 Swamp Island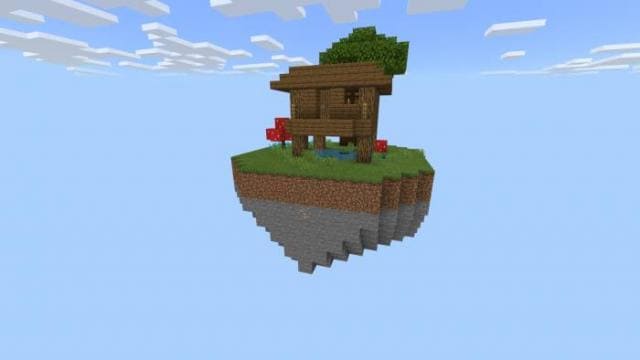 Mushroom island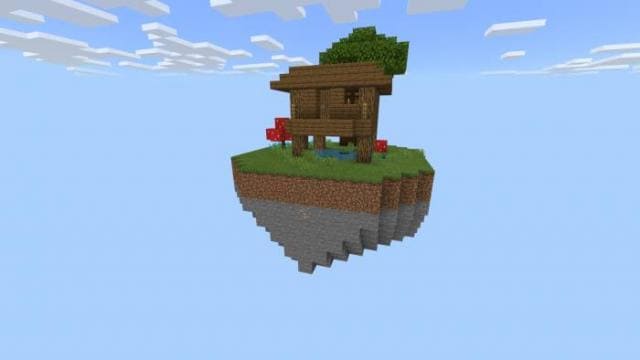 Jungle island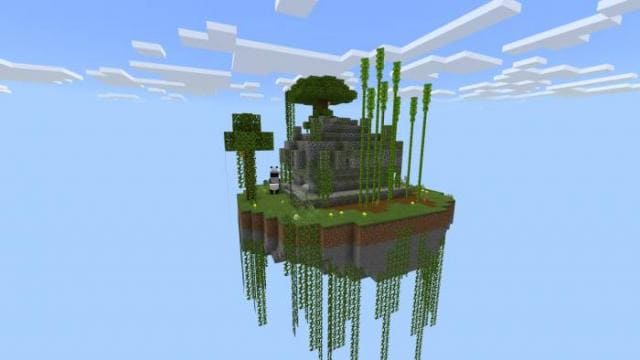 Meat Island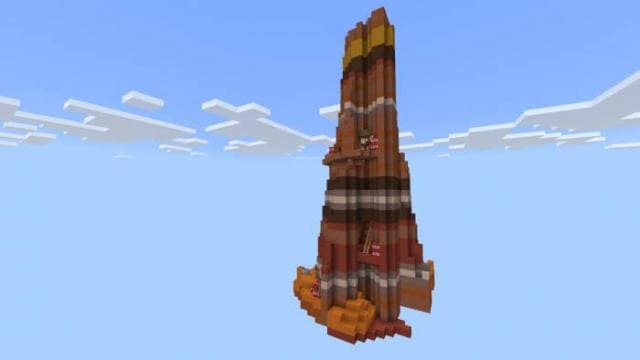 Deserted island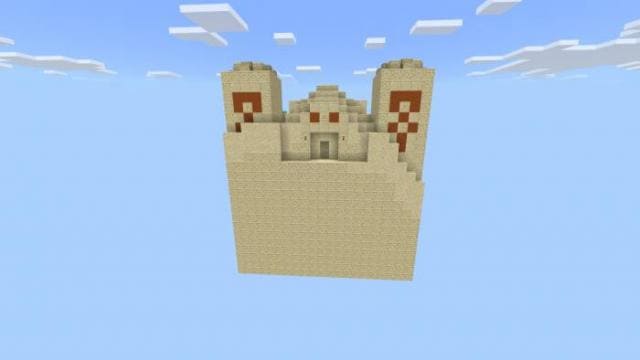 Nether Island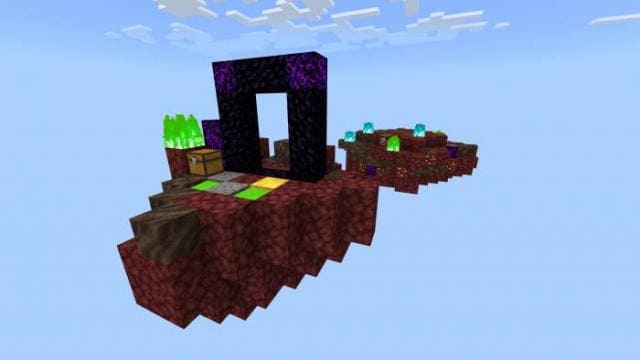 Island of the Edge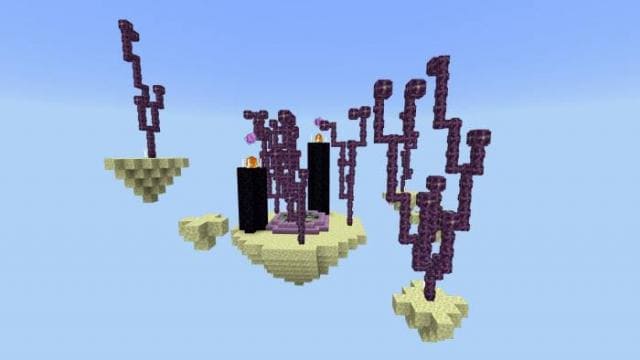 Downworld main island
In the hellish dimension, there are also many islands around one large one. The author has allocated a zone of 500 by 500 blocks for this mode – the rest of the walls are simply insurmountable in survival mode. The lava in the screenshots is green due to the activated textures.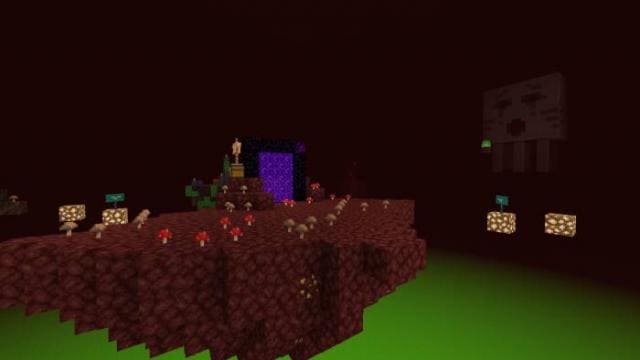 An island with a bastion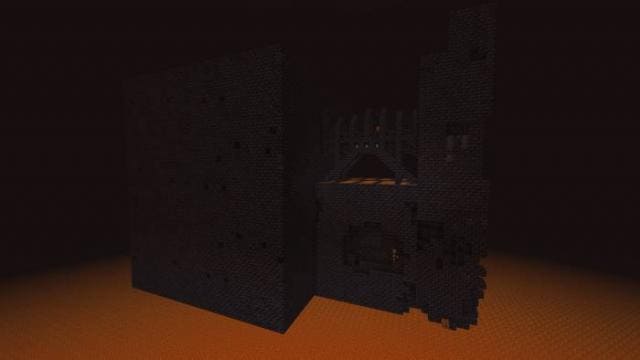 Island with the fortress of the Lower World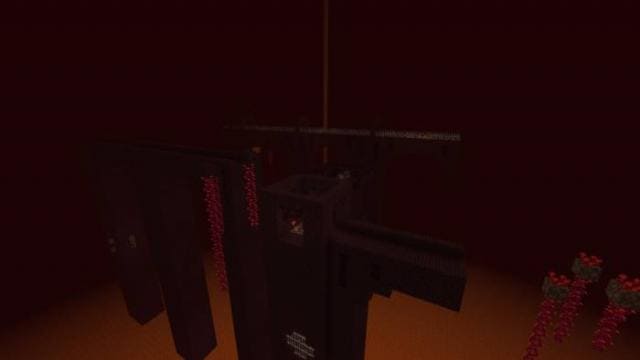 Treasure room
A special zone that can only be reached by completing all 64 achievements. To track them, you need to go to the wall of achievements. We hope you can open the secret area.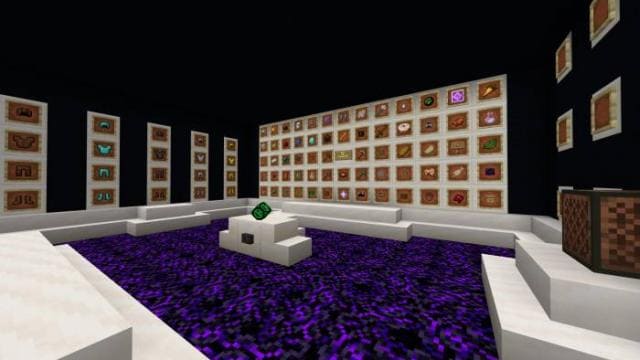 Village trade room
If you choose a large store together with the mini-market, you can get into this zone. There are villagers who sell more than 50 types of goods. Here you can find almost everything that is useful in survival.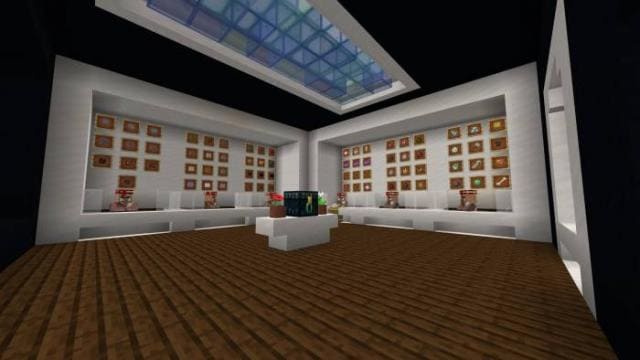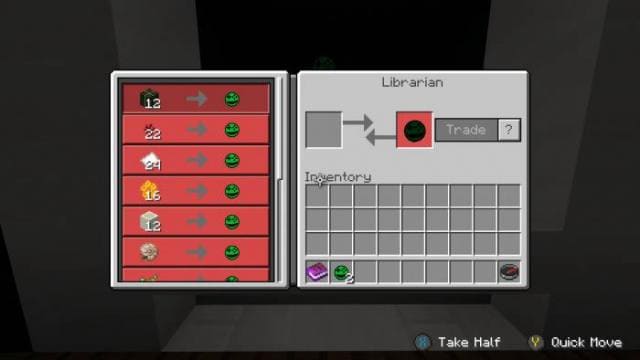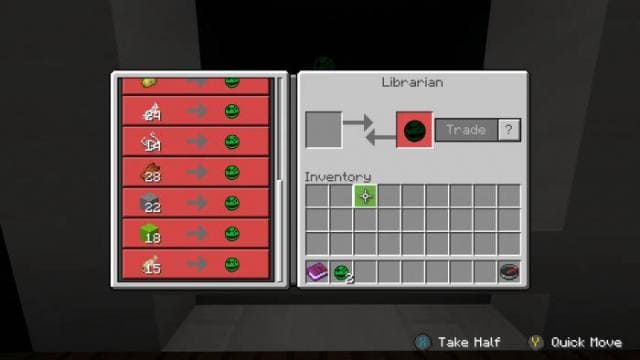 Skyblock mode structure
To create such a large-scale creation, more than 800 command blocks had to be installed. It took tens of hours to develop, so please rate the add-on properly.