The collection includes the best fashion for moneythat give you the opportunity to completely change the economy in Minecraft PE at your own discretion. Taking on the role of a banker or organizing ATMs throughout the biome with a cash disbursement fee, all of which are easily implemented through new modifications.
Notch Money – Notch money
The add-on completely removes emeralds from the game, allowing you to get real banknotes with the image of Notch instead. Now the purchase of wheat or other resources will be carried out precisely for paper bills, and not for shiny jewelry.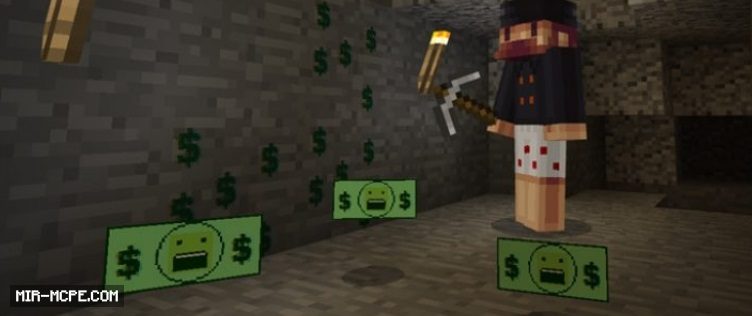 Work For Money – economy
Extensive modification that adds a resource and food machine. Appear ATM machines, in them you can not only shoot, but put back as in real life. Earn money by mining ore or chopping wood and then selling blocks to a buyer.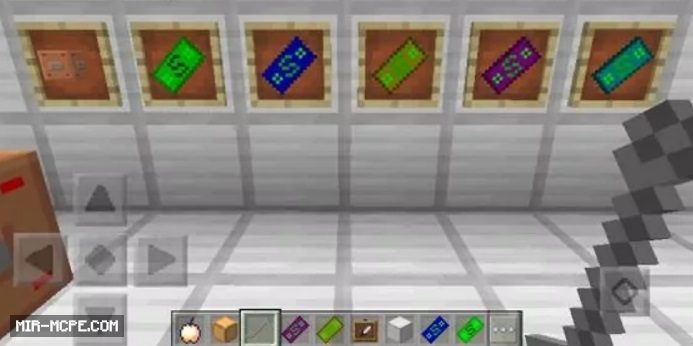 Economy – work for a salary
After installing the modification, a special button is added to the upper right corner. When pressed, a special menu opens, where it is allowed buy and sell items for valid currency… There is an opportunity to earn money as a lumberjack or miner for a fixed salary.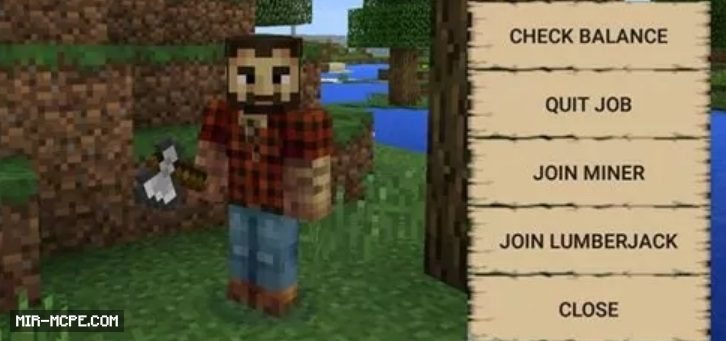 Commands Economy – economic commands
An advanced add-on that adds an extensive inventory to the game teams for running your own business.
shop – shop;
buy – buy in a store;
balance – balance;
loan – credit;
payloan – pay off the loan;
addmoney – get money;
invest to invest;
sell hand sell an item in hand.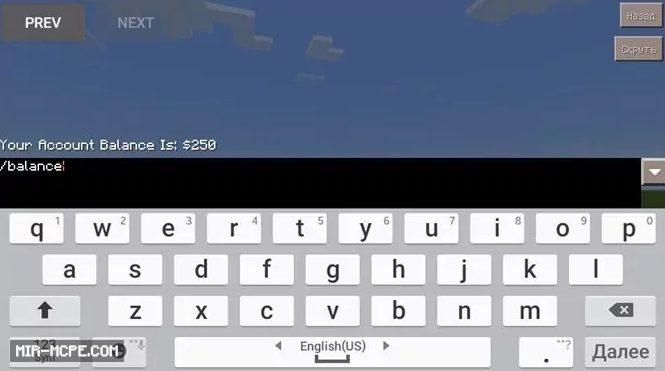 You can start changing the economic component in the world right now, you just have to download money mods for Minecraft and the gameplay will change significantly. With many options for interacting with banknotes and new jobs, you will be able to create more realistic conditions within your biome.