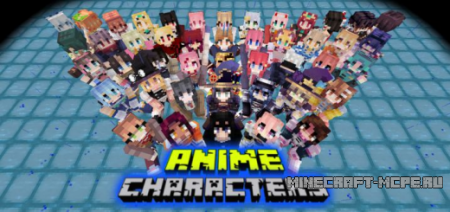 Heroes from Japanese fantasy universes will appear in MCPE. Mod adds 99 characters from anime and manga. They will befriend you in exchange for flowers or food and will keep you company on your adventures. New friends carry items, follow the player, regenerate health and shoot a bow.
The way new mobs appear is chosen in the world settings. They are called by tickets or accidentally met on travel.
Mod Developer: Xione.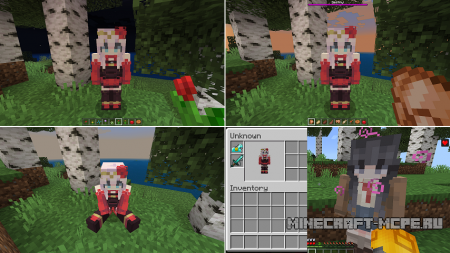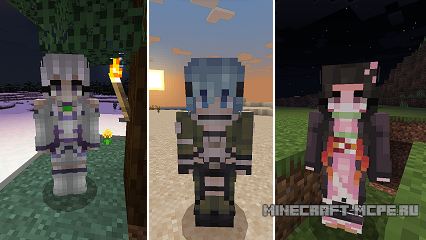 Installation:
Download mod for anime characters in Minecraft on your phone.
Unzip ".zip" and double-tap on ".mcpack" or ".mcaddon".
Activate the imported resource set in the world settings.
Enable the Experimental Gameplay item in the settings.
Download Anime Character Mod