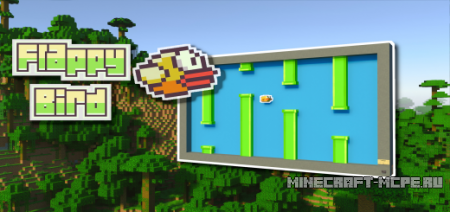 Severe miners were brought sophisticated entertainment. The Flappy Bird mod will add the yellow bird game of the same name. It is considered unbearably difficult due to the brutal timings. In it, the chicken flies jerkily. It's hard for him not to run into water pipes on the way.
The add-on uses a new set of models, original mechanics and physics. Don't break your phone in an attempt to break records.
Mod developer: GoggledGecko.
Chat commands
!create – opens a window with the game in front of the player.
Use "jump item» to control the chick.
!stop – ends the game session. Time to relax.
Screenshots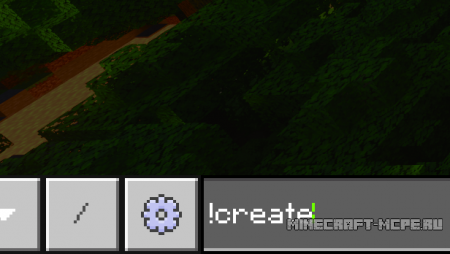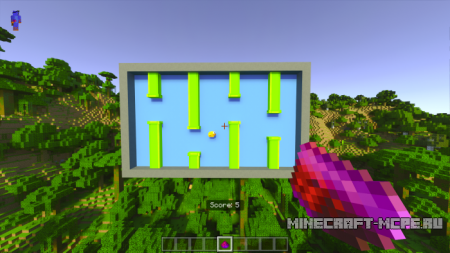 Video review
Installation:
Download the Floppy Bird mod for Minecraft on your phone.
Unzip ".zip" and double-tap on ".mcpack" or ".mcaddon".
Activate the imported resource set in the world settings.
Enable the Experimental Gameplay item in the settings.
Download Flappy Bird Mod