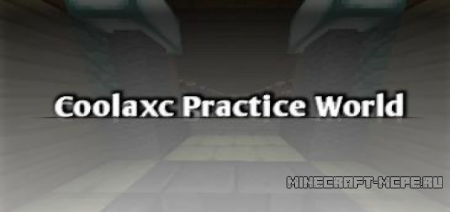 Future masters hone their skills on special cards. The Practice World map takes you to the training ground and learning cool mechanics. Twenty-four modes have been prepared for you to test your dexterity, combat skills and knowledge of survival in emergency situations. They are like mini-games.
Author: coolaxc.
You will learn:
accelerated construction of portals;
MLG jumping;
hitting targets;
I run along the walls;
evasion;
crazy parkour and other super powers.
Screenshots
Video review
Download Practice World v1.1 Map
.zip
How to install a map?