Mod Furniture will open up new possibilities for arranging your home. Creating a welcoming environment inside your home will become much easier with the added furniture and decor. All new blocks have a decorative function and have elaborate models with high-quality graphics. The modification will add to Minecraft PE many interior items, among which stand out: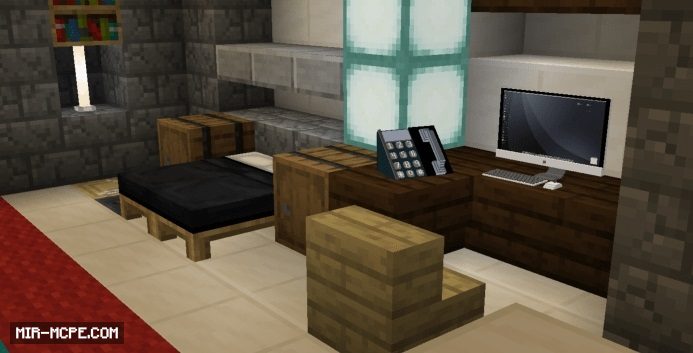 Comfortable sofa.
Bookshelf for storing your own library.
Kitchen furniture.
Music player of vinyl records.
Toaster.
Blender.
Grill for frying meat in the open air.
The coffee machine will prepare an invigorating drink in the morning.
The phone will allow you to always stay in touch with the outside world.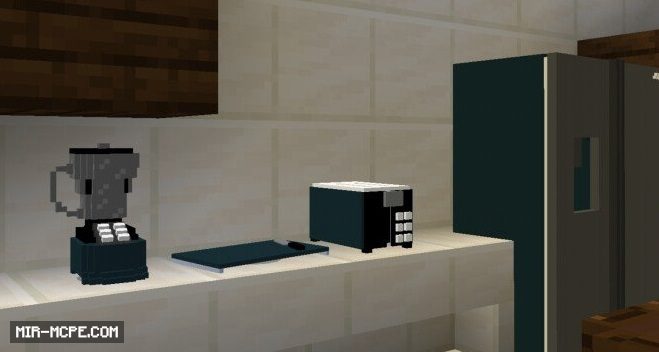 Interesting features of some things will greatly expand your possibilities. The music center will allow you to listen to your favorite tracks, pre-recorded in the game. To turn it on, you must click on a special button on the screen.
The complete list of innovations includes several dozen items, which are recommended to familiarize yourself with. And if you want to diversify your home interior, then we recommend that you download the mod on furniture and decor – Furniture and install it according to the instructions.