The collection includes the best car mods with elaborate models and high-quality textures. All cars with unique sounds simulating real prototypes and smooth motion animations.
Formula 1
Sitting behind the wheel of a racing car and zipping at high speeds along specially designed tracks will allow Formula 1 cars. Transport will replace the usual and cave spiders. You can arrange real competitions among friends with a valuable prize for the winner.

Lamborghini Aventador Coupe
Thanks to the add-on, instead of the witch, a real premium car will appear in the world. It has a high speed and spectacular appearance that will attract the eyes of the amazed inhabitants of Minecraft PE.
Bugatti Veyron
The dream of any person is now available in the game, thanks to the collection of car mods. The detailed rendering of each texture strongly distinguishes the car from the various elements, which makes driving even more attractive.

McLaren P1
The presented model was released in the real world in a limited number of copies and at an unimaginable cost. With the help of the add-on, you can ride an exclusive car absolutely free of charge and without restrictions.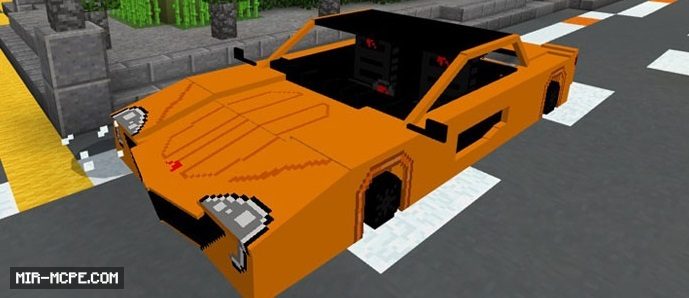 Camaro LZ1
For lovers of classic cars with a huge number of horses on board, this one is the best fit. On straight sections of a flat road, it will be possible to develop a speed of almost 300 km / h.

Audi R8
One of the fastest cars presented here. Ideal for escape or to quickly hide from enemies.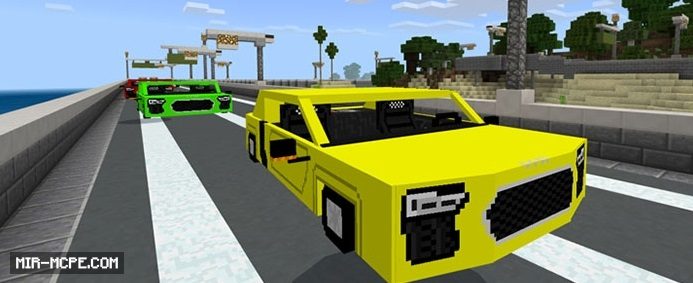 Black Car Mod
Fast travel across biomes is best done with a variety of vehicles rather than horses or standard minecarts. The modification includes three types of vehicles:
SportCar.
Camaro.
Lamborghini.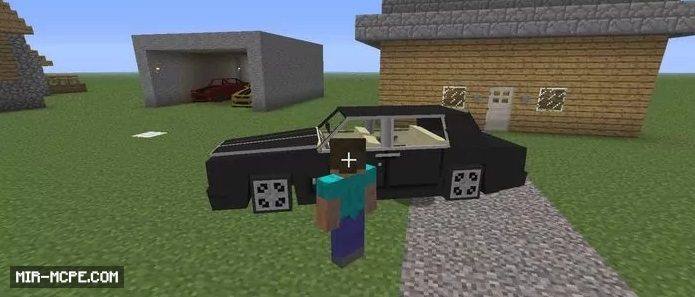 The assembly turned out to be so unusual and interesting. We recommend you download car mods for Minecraft and get personal transport. Add-ons work on the latest versions of the game and are installed in a few clicks. Don't forget to share your feedback in the comments. Thanks for attention!