We all love cool and interesting skins in Minecraft PE. Especially if they are made with high quality and cool. And these are exactly what you can find in the Blast Impact Squad SkinPack.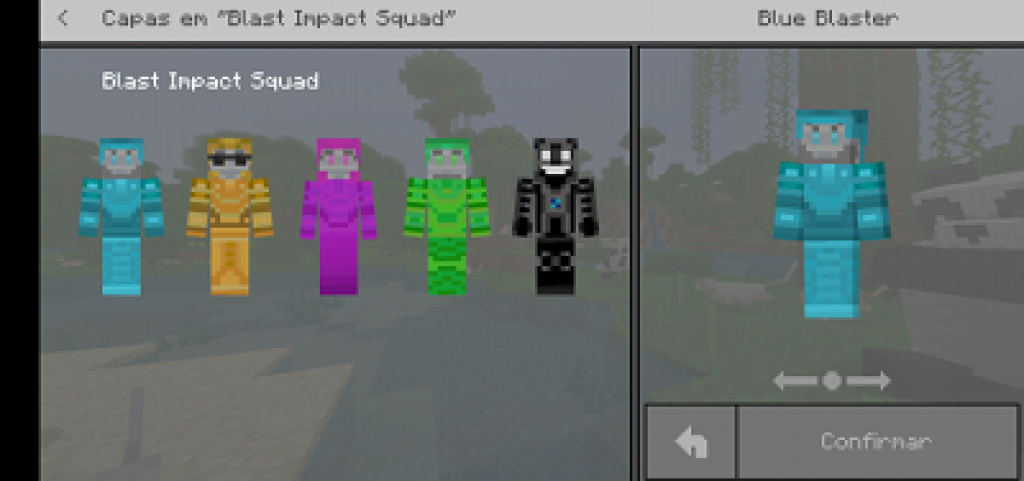 After installing these skins, five different looks will be at your disposal. Each of them is made under a certain color. And to be more precise, such colors as: blue, orange, purple, green, black. All of them are well developed, up to the emotions on the face. The black version looks especially cool. We suggest you to try them yourself in Minecraft for Android and write your review.
Click to rate this post!
[Total: 3 Average: 5]