We think no one will refuse to make Minecraft a little more interesting and more fun. What needs to be done for this? The installation option is fine. fashion Disciples of the Void… Assembly includes many mobs with which the player has to fight… The battles will be extremely difficult, so you will have to prepare properly and study the enemies.
Preview
So far, there are four new bosses available, which spawn quite rarely (with a 5% chance). In addition, the author presented two items and four weapons.
How do I spawn mobs?
First you need to get a Broken End Crystal.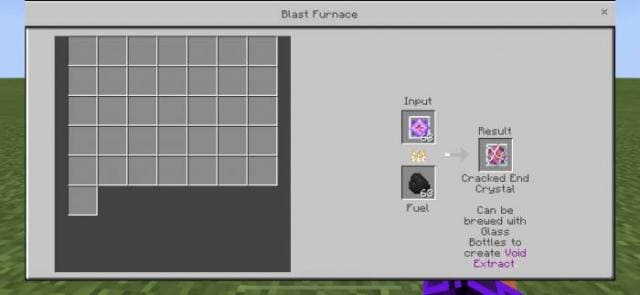 Then you need to bottle the Void extract. This potion will be applied to certain mobs to make them bosses.
Bravlatar, beast of the Nether
Spawns by breeding two piglins
Based on the zombie pigman, but attacks like a cruel piglin
Spawns everywhere in the Downworld
Drops the Mortal Sword of Bravlatavr, which sacrifices speed for strength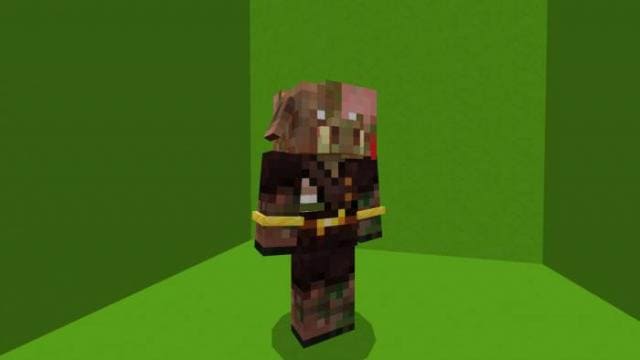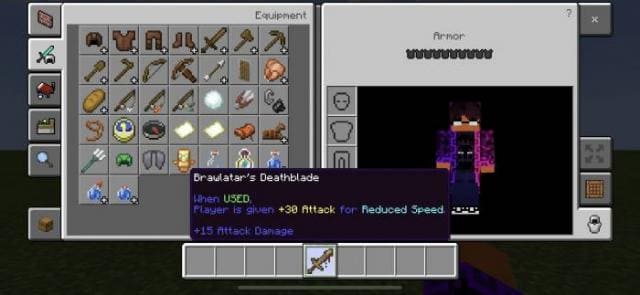 Eribus, Emperor of the Land
Spawns if you give Nether Extract to an Enderman
Based on the enderman, but attacks like other mobs
Spawns everywhere in the End dimension
Drops the Emperor's Sword, which allows you to teleport
Alatar, Nether Mage
A mutated evoker that is significantly stronger than its predecessor
Can summon vexes, wither skeletons, zimogors, dragon fireballs, alatins (own minions)
Able to use a special attack that instantly kills the player. To avoid death, you need to look at the particles
Spawns in covered forests
Drops Alathar's Magic Sword, which shoots random projectiles
Deathblade, Void Reaper
Empowered Wither Skeleton
Spawns in Downworld Fortress
Destroys grass, dirt, stone
Drops the Saw of Death of the Blade of Death: if you step on the fire, the player will gain speed and strength for 10 seconds instead of a part of health
Category: Mods / Weapons / Mobs